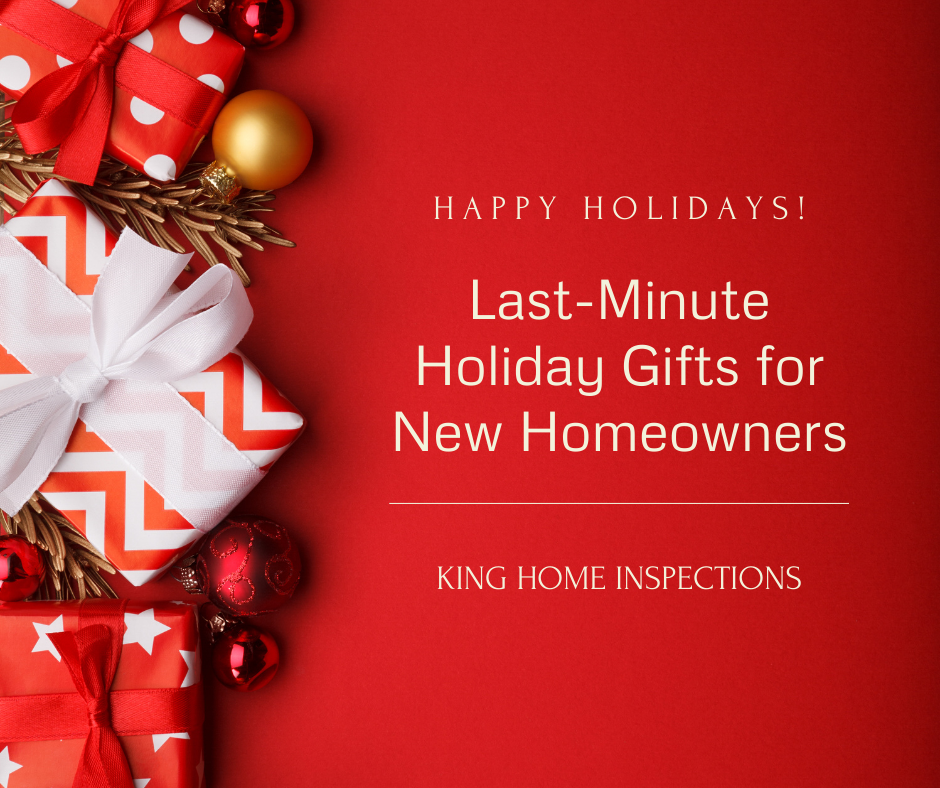 The biggest winter holiday is less than a week away. Have you finished "making a list and checking it twice?" If you haven't yet finished your holiday shopping, here are some last-minute holiday gifts, including home inspection services that are sure to please everyone on your list.
Welcome Mat
Doormats help keep dirt and bacteria from being tracked indoors when you wipe your shoes on them. Mats also provide an attractive welcome for you, or if gifting, the receiver, and guests. You can find a wide assortment of welcome mats, including seasonal and sports, at most any retailer.
Doorbell Camera
Doorbell cameras allow you to monitor whose coming and going, even when you're not home. They can also take the guesswork out of receiving deliveries and provide exceptional peace-of-mind. There are many types of video doorbells on the market today that offer various features for every budget, so it's essential to read reviews.
Smart Home Devices
Another great addition to any home is a smart home device. Devices such as smart speakers, plugs, and light bulbs allow you to control your entire home using only your voice. All products available today are compatible with both iOS and Android operating systems. Smart speakers with screens can also be connected to video doorbells.
Home Inspection Services
Home inspection services provide home buyers and owners with the opportunity to discover any significant property issues. These services can identify problems with plumbing, heating/cooling, electrical, roofing, and many other vital home systems.
A home inspection can also benefit current homeowners who plan or are renovating their house. If either situation applies to someone on your last-minute holiday list, home inspection services are guaranteed to be a hit with any new homeowner or renovator.
King Home Inspections guarantees thorough home inspections every time. Our home inspectors, who have extensive construction experience, complete a total of two appointments per day. That ensures they remain focused on you and your property.
Detailed computer-generated reports are always given the same day as the service. Contact us today at (602) 550-1913 to schedule an appointment with one of our expertly trained inspectors. Season's greetings and happy New Year from all of us at King Home Inspections.