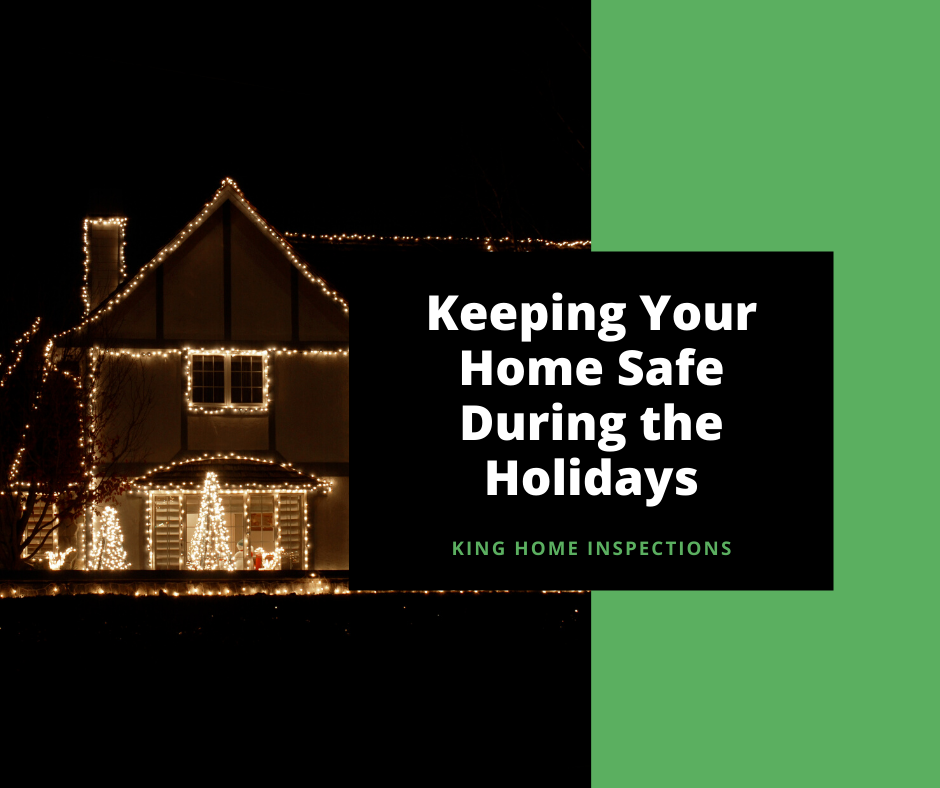 With the hustle and bustle of the holiday season starting, making time in your already crazy schedule for home inspection services is essential if you're renovating or purchasing a new home.
These services are helpful for determining the safety of your home.
As for the general safety of your home, here are some precautions that you can take when decorating and when you're planning to be gone, ensuring your home remains safe this holiday season. 
Securing Your Home
If you need home inspection services, check out King Home's post about what to expect during a home inspection. It'll give you an idea of how an inspector can identify safety hazards in your home. This may be a no-brainer safety tip, but always keep your doors and windows locked even when it's light out. 
If you know you're not going to be home consistently, keep curtains and blinds closed to prevent thieves from peeking in your windows at your valuables. You might want to install security films on your windows so that bats and crowbars can't bust in windows. 
Two good deterrents if you can't afford a home security system or home automation system to turn lights on and off, are large work boots or a dog bowl. Placing large men's work boots that appear worn near your door creates the illusion that a man is at home. 
If you don't have a dog placing a large dog bowl with a large leash and chewed up toy near your door can help as well. A thief will see this through your windows near entryways and will assume there is a large dog in your home. Burglars don't want to deal with a big dog or a large man when breaking into a home. 
Most importantly, do not post about your holiday shopping online. In this social media-based society, many thieves have gotten smart and use social media to see what people are purchasing. Avoid being a victim and keep those awesome gifts to yourself. 
Decorating Safety Tips
During the holiday's candles are probably a part of your decor. According to the U.S. Fire Administration (USFA), candles start two out of five home decoration structural fires. If you use them in your décor, make sure to put the flame out before leaving home and keep them far from flammable decorations. 
For the families that purchase real holiday trees, make sure that you are taking excellent care of them. The USFA estimates that about 200 home fires annually start because of poorly kept holiday trees. Ensure that they stay well hydrated, away from heat sources, and that your lights are in good condition. 
If you enjoy adding a touch of "snow" to your tree with sprayable faux snow, it's probably time to ditch that decorating idea. The U.S. Consumer Product Safety Commission (CPSC) warns that this product can irritate your lungs. It is also seriously dangerous for those with lung problems, like asthma, along with pets and young children. 
Home Inspection Services
King Home Inspections guarantees thorough home inspections every time. Our home inspectors, who have extensive construction experience, complete a total of two appointments per day, ensuring they remain focused on you and your property. Detailed computer-generated reports are always given the same day as the service. Contact us today to schedule an appointment.