Looking to Have an Inspection Completed?
Paying Your Bill is just a Click Away?
A Word from the Owner: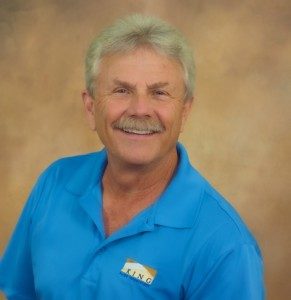 Are you aware that some home inspection companies only inspect a sampling of certain items?
When it comes to windows, outlets, lights, switches, doors, cabinets, etc... some companies only inspect a sampling of those items. An example of a sampling would be one window or one outlet per room. Some companies do not walk your roof or inspect your sprinkler system. This is how their inspectors are able to do 3 & sometimes 4 inspections in a day so they can generate as much income in a day as possible.
I would like you to know that our home inspections are not a sampling of anything. We will inspect EVERY window, we will test EVERY outlet, EVERY light, EVERY switch etc... We will WALK the roof & the sprinkler system is ALWAYS part of our inspection pricing.
EVERY inspector is equipped with a Flir Thermal Imaging Camera to assist them in determinations at no additional cost to you.
At the end of the inspection, our home inspectors will walk you around the entire house to explain items we had an issue with & point out where your shut-offs are for electrical, gas & plumbing & answer any questions you may have about the workings of your house.
They will take as much time as YOU need to understand your inspection. When we are finished we hope you feel as if you got not only an inspection but an education as to the workings of your house.
We feel that when you pay for your home inspection you are not paying for a sampling of an inspection. Our inspectors only do two inspections a day to give you & your house the attention you paid for.
Check out our testimonial page for some feedback of our past clients – I hope it helps.
Thanks,
Mark H. King

If you schedule a home inspection with King Home Inspections. We offer a technical diagnostic of the AC and Heating systems by a licensed HVAC tech. Call for Details.

If you order a termite inspection through King Home Inspections and there is no evidence of active subterranean termites the day of the termite inspection you will receive a one year termite warranty at no cost to you.

This is a FREE SERVICE
Click the link to find recall information on Appliances, Food, Medicine, cosmetics, Motor Vehicles, Boats, Environmental Products, and Consumer Products
What Our Customers Are Saying
We were connected with King Home Inspection AZ through our realtor and they certainly did not disappoint! Richard K. was very professional, fun, and detail-oriented throughout his inspection it was a true piece of mind service that we were in good hands with. He walked us through each of his findings around the house one-by-one and explained everything very clearly to us. The report sent over after the inspection (same day) was even more clear and simple to read. I highly recommend using them and I definitely plan to use them again when I need an inspection done.
King Home Inspections did a fantastic job. We had two different homes inspected with them. The first fell through, in large part because the inspection was thorough and turned up a lot of damage we hadn't caught. Hence, home #2! Both inspectors were thorough, friendly, and educational. They wanted us to understand not just their findings, but why these findings were important. They took the time to give us tips on home maintenance and how to keep our new house in tip-top shape. They let us know what kinds of professionals to look for when it came to different types of repairs, and also gave us clues on how we could expand on some of the available space in our electronic and sprinkler system. Do they sound amazing yet? THEY ARE! My uncle is a retired home inspector, and he let my husband and I know what to watch for (especially in terms of what a "bare minimum" inspection vs a truly good inspection looked). These gentlemen were both in the A++ category for us! I would be glad to call either inspector a neighbor--they were that friendly, helpful, and knowledgeable!
I highly recommend King Home Inspections, I can't say enough about Richard who came out to inspection the home my husband and I will be purchasing. He was extremely thorough and informative. While going over the inspection summary and walking us through the house he continually checked over the areas making sure he didn't miss anything. He put me at ease considering this is our very first home we will be purchasing. I will be using King Home Inspections from here on out and telling all my friends and family about how great Richard was and how wonderful the experience was.
I will be recommending King home inspections to friends and family, we had Tim do our inspection. He was very perfessional and answered any questions we had.
Nicodemus Gates
2020-08-04
Richard was fantastic. He did our home inspection for us today. My wife and I are 1st time home buyers and his attention to detail was top notch. He took the time to explain every detail through out the entire house. His report was easy to follow as well. Detailed photos and very thorough descriptions of any and all issues.
As first-time homebuyers, my husband and I were looking for a top-notch inspection company to get the job done. That's were king comes into the picture, these guys exceeded our expectations. Tim and Richard came out to inspect our possible new home. They did not skip a beat and got straight down to business. We wanted to be there just to see the process and we tried to stay out of their way as much as possible, which they were fine with. They were very thorough and I was thankful we had hired them to do the job. At the end of the inspection, Tim kindly did a walkthrough of the house explaining things he found of concern and answered any questions we had. The report that was quickly emailed to us after the fact was clear and easy to understand. I would happily hire them in the future if I was buying another home or recommend them to a friend. Bravo zulu!
Alexander Buckley
2020-07-09
Tim and Richard had done the home inspection for me, and they were awesome. They explained everything with great detail for understanding showing my wife and I around the house. These guys were fun and awesome to be around. I absolutely recommend these guys for any house! Above and Beyond. Thank you Gentlemen, you made the experience amazing.
This was my second home inspection in recent months and what a difference calling King Home Inspections made! My inspector, Tim, was thorough, professional and happy to answer questions as we went through his findings. I received my report within hours of completion. Night and day from my former experience. Schedule an inspection with King Home Inspections and ask for Tim.