Looking to Have an Inspection Completed?
Paying Your Bill is just a Click Away?
A Word from the Owner: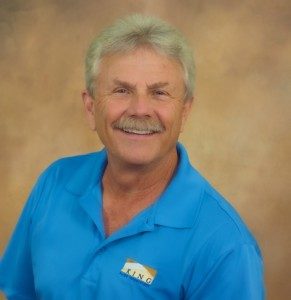 Are you aware that some home inspection companies only inspect a sampling of certain items?
When it comes to windows, outlets, lights, switches, doors, cabinets, etc... some companies only inspect a sampling of those items. An example of a sampling would be one window or one outlet per room. Some companies do not walk your roof or inspect your sprinkler system. This is how their inspectors are able to do 3 & sometimes 4 inspections in a day so they can generate as much income in a day as possible.
I would like you to know that our home inspections are not a sampling of anything. We will inspect EVERY window, we will test EVERY outlet, EVERY light, EVERY switch etc... We will WALK the roof & the sprinkler system is ALWAYS part of our inspection pricing.
EVERY inspector is equipped with a Flir Thermal Imaging Camera to assist them in determinations at no additional cost to you.
At the end of the inspection, our home inspectors will walk you around the entire house to explain items we had an issue with & point out where your shut-offs are for electrical, gas & plumbing & answer any questions you may have about the workings of your house.
They will take as much time as YOU need to understand your inspection. When we are finished we hope you feel as if you got not only an inspection but an education as to the workings of your house.
We feel that when you pay for your home inspection you are not paying for a sampling of an inspection. Our inspectors only do two inspections a day to give you & your house the attention you paid for.
Thanks,
Mark H. King
What Our Customers Are Saying
Cris Lopez
October 21, 2023.
Mike is great!! Super thorough and informative and friendly.
Isabel Gonzalez
October 20, 2023.
Mike was very helpful and easy going!
Kimberly Rock
October 13, 2023.
Mike did my home inspection yesterday and he was a 10 out of 10. I am a first time home buyer which is nerve racking. He was excellent. Took his time and inspected every inch of the house. He has 20 years of experience and it shows. I would highly recommend!
titletown2121
October 12, 2023.
10/10 work from Dale. They really do there due diligence don't take any shortcuts. They walk you through the whole house and explain everything you need to know as well as write a very detailed report. I couldn't recommend King Home Inspections enough and will use them when looking for inspections in the future.
Maddie Greger
October 12, 2023.
We worked with Dale on our inspection and truly have nothing but good things to say! He is so thorough, going above and beyond to check every outlet, switch, tubing, etc. of the house. You name it, he checked it out! Dale was extremely patient in explaining everything he was talking about in a way that made sense to us and answering any questions we had along the way. The icing on the cake was how personable Dale was in making it clear he cared about making sure we felt understood and reassured! Could not recommend Dale more!!
Leonard Burdylo
October 6, 2023.
Mike was very knowledgeable, courteous and professional. I would recommend him anytime to inspect your house.
Moshe Klein
September 29, 2023.
My wife and I met Dale today at the home to review his inspection results. He instantly puts you at ease with his sense of humor and, his attention to detail. We know that Dale is a true professional and we will highly recommend him and King Home Inspections within our friendship circle.
Aubrey Presley
September 25, 2023.
Richard was very thorough and helped us inspect our new home! 10/10 would recommend him again!
Nate Damon
September 24, 2023.
Tim was great. He was very thorough when explaining exactly what steps he took during the inspection and how everything worked in the home.
Eric aldava
September 23, 2023.
Mike did a great job inspecting our home. Very thorough and explains what he finds after inspection.

If you order a termite inspection with King Home Inspections and there is no evidence of active subterranean termites on the day of the termite inspection you will receive a one-year termite warranty at no cost to you.

This is a FREE SERVICE
Click the link to find recall information on Appliances, Food, Medicine, cosmetics, Motor Vehicles, Boats, Environmental Products, and Consumer Products