Looking to Have an Inspection Completed?
Paying Your Bill is just a Click Away?
A Word from the Owner: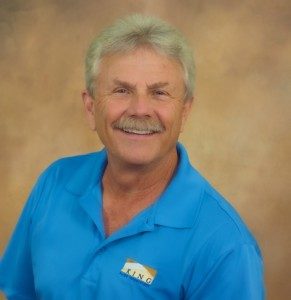 Are you aware that some home inspection companies only inspect a sampling of certain items?
When it comes to windows, outlets, lights, switches, doors, cabinets, etc... some companies only inspect a sampling of those items. An example of a sampling would be one window or one outlet per room. Some companies do not walk your roof or inspect your sprinkler system. This is how their inspectors are able to do 3 & sometimes 4 inspections in a day so they can generate as much income in a day as possible.
I would like you to know that our home inspections are not a sampling of anything. We will inspect EVERY window, we will test EVERY outlet, EVERY light, EVERY switch etc... We will WALK the roof & the sprinkler system is ALWAYS part of our inspection pricing.
EVERY inspector is equipped with a Flir Thermal Imaging Camera to assist them in determinations at no additional cost to you.
At the end of the inspection, our home inspectors will walk you around the entire house to explain items we had an issue with & point out where your shut-offs are for electrical, gas & plumbing & answer any questions you may have about the workings of your house.
They will take as much time as YOU need to understand your inspection. When we are finished we hope you feel as if you got not only an inspection but an education as to the workings of your house.
We feel that when you pay for your home inspection you are not paying for a sampling of an inspection. Our inspectors only do two inspections a day to give you & your house the attention you paid for.
Thanks,
Mark H. King
What Our Customers Are Saying
Heath Horton
March 17, 2023.
Mike was professional and took his time to fully explain all aspects of the inspection. Further, he was patient and understanding as I asked questions and fully answered each to where I understood completely. Highly recommended!
reina castro
March 15, 2023.
Absolutely great company to do an inspection! We had mike walk us through ours and he explained everything in great deal and kept us laughing the whole time! Absolutely awesome experience for us being first time buyers he helped give us knowledge on things we weren't even aware of. Thank you mike at king home inspections for making it fast and easy for us.
Ingrid Coyle
March 10, 2023.
Kerwin was awesome, patient, and so knowledgeable! He took his time explaining every nook and cranny of our home and explaining what is "golden". Thank you for putting our mind at ease on our investment.
Ashley Jerome
March 6, 2023.
Our realtor recommended King for our home inspection and we couldn't agree more. Tim was very thorough in his review and gave a lot of helpful background information on different things he typically sees and what to do about it, which is incredibly useful to us as we're buying our first house. I hope to be able to use their services again and would absolutely recommend this company!
InterLink Engineering
March 6, 2023.
Tom Lofgreen was our inspector and he was great, very thorough!
Dulce Beltran
March 6, 2023.
Richard was amazing! Very detailed, friendly, helpful, and overall a great guy to chat with and learn more about the inspection process. As a first time home buyer I was nervous and didn't know what to expect. He was patient with my questions and explained every item to me so I understood the report. I will definitely recommend him to everyone looking for a home inspection.
Kelly Staton
March 4, 2023.
Tim was amazing! He was very thorough, extremely personable, and answered all of my questions. He walked me through the details of the inspection process first, and then we discussed all of his findings and implications. I highly recommend King Home Inspections!!
drdsunny
February 28, 2023.
Highly recommend! Dale exceeded our expectations via his very thorough inspection. He explained his findings and observations very clearly and was easy to understand. Thanks!
Sandra Gutierrez
February 25, 2023.
Being a first time homeowner can be a stressful process, but Richard made our inspection process a delightful experience as he walked us through our new home. He was detailed with his explanation of everything on the report. He made the experience fun and enjoyable even though I was so nervous. Richard is awesome and I would definitely recommend him to first time homeowners.
Kate Maplethorpe
February 21, 2023.
This is our first home we're buying and Richard walked us through the process with the utmost professionalism and kindness. I feel very reassured in our purchase because of his work.

If you order a termite inspection with King Home Inspections and there is no evidence of active subterranean termites on the day of the termite inspection you will receive a one-year termite warranty at no cost to you.

This is a FREE SERVICE
Click the link to find recall information on Appliances, Food, Medicine, cosmetics, Motor Vehicles, Boats, Environmental Products, and Consumer Products